New vacuum cleaners come with a standard 12-month warranty straight from the vacuum store. Once this has expired, NJ homeowners may be left to resolve the issue on their own.
That's why getting your vacuum cleaners regularly serviced is important, as it helps make sure that your machines are in good condition. Servicing also helps extend the life of important parts or, at least, helps in preventing early failure which could lead to a vacuum repair service.
Our vacuum cleaner retailers provide homeowners with vacuum cleaner service for convenience. Some even have service agents available for their needs locally.
The cost associated with servicing should not be as high as a vacuum repair service, which is why maintaining your vacuum cleaners is one of the best cost-effective prevention solutions.
We Offer Vacuum Cleaner Repairs in New Jersey
If you are looking for vacuum repair experts in NJ today, then you've come to the right place. At All About Vacuums, our goal is to provide all of our customers in New Jersey with the best vacuum repair services and maintenance solutions they need. Our vacuum specialists are capable of servicing:
- Riccar

- Sebo

- Miele

- Simplicity

- & More
The pricing for our services is designed with our beloved NJ customers in mind. We know that nobody wants to break their bank just to get vacuum repair in NY or NJ, and the maintenance services they need. That's why we ensure that our solutions are affordable while maintaining high-quality standards.
Each member of our staff is trained and licensed to operate with your vacuum cleaners. We also have office staff that is ready to provide you with tailor-made services that meet your unique needs. As a family-owned and operated business with more than 50 years of experience in the vacuum cleaner industry, you can expect the best NJ services from us here at All About Vacuums.
We Have a Wide Variety of Vacuum Cleaner Brands in NJ
Our company is more than just a repair and maintenance provider for vacuum cleaners. We also sell the actual machines themselves in our vacuum store. We sell:
- Vacuum Parts & Accessories
The office staff at our vacuum store can provide you with the best advice on Miele vacuums, Riccar vacuums, Sebo vacuums, and Simplicity vacuums. Their expertise should help you decide which machine is the right one for your budget and needs.
Get Your Vacuums at All About Vacuums
As you can see, we provide vacuum repair and maintenance services as well as popular vacuum cleaning machines today. The specialists at our vacuum store can give you advice on what type of vacuum repair service you need or help you in choosing the vacuum cleaner for your home.
If you're looking for Miele vacuums, Riccar vacuums, Sebo vacuums, or Simplicity vacuums, we've got the products for you.
Check out our vacuum stores in PA and NJ today!
More Than Just Vacuum Cleaners
Shop steamers, central vacuums, bags, filters, belts, and other accessories.
Household and commercial steamers, dry carpet cleaning machines, and accessories.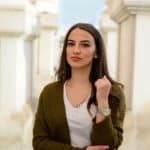 J. Burn
"Great Service! They repaired my Riccar vacuum and did a great job - I thought it was beyond repair. They even made some suggestions to help reduce wear and tear w/o being pushy. I've been back for some bags and a filter since. They're always friendly and very helpful."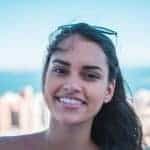 K. Branam
What a fabulous store! Customer service is excellent and quick great shipping!! Thank you, this was an amazing find for me.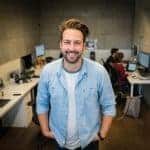 Z. Kolb
Thank you to All About Vacuums for fitting me perfectly with my new Simplicity vacuum cleaner. It works great in my 5 dog household. I couldn't be happier!
Why Shop At All About Vacuums?
Top-Notch Customer Service
Only Buy From the Best Vacuum Cleaner Store
Vacuuming is a must to maintain the cleanliness of your space, but this doesn't mean that any vacuum cleaner can do the job. Using the wrong vacuum cleaner will put your money down the drain and make it more challenging for you to enjoy a cleaner, more sanitary environment.
Don't take any chances; only buy vacuums online from the best vacuum cleaner store today. Check our website or contact us at (215) 230-7000, so you can start shopping for your new vacuum cleaner. We at All About Vacuums only offer the best vacuum cleaner brands in the market, and shopping with us will surely give the best bang for your buck!
Our vacuum cleaner store also offers vacuum repair in PA to ensure the longevity and effectiveness of your vacuums!
Our Customer Service Guarantee
We know shopping online for a vacuum cleaner can be confusing because there are so many makes and models, people often wonder what the difference is. Give us a call today, we'll break it down for you and make it easy.
Frequently Asked Questions
Yes! Our store is located in Doylestown, PA, right off of 611 and Edison Furlong Rd.
Store address: 1776 S. Easton Road, Doylestown, PA 18901
Store hours: Monday - Friday 10:00AM - 5:00PM | Saturday 9:00AM - 4:00PM
If you're in the area - come in and say "hi" to Bob and Bill!