When vacuum cleaning your home in New York, you're not only ensuring that your house or apartment gets cleaned — you're also safeguarding the health of you and your home. That's why vacuuming the home regularly is extremely important to help prevent any future problems.
Vacuum Cleaner Repair Services in New York
Since your vacuum cleaner is crucial to keeping your home safe for everyone, it's important to make sure that the machine can operate at any given time. If you're experiencing problems with your vacuum cleaners in NY, you can call us at All About Vacuums for the best vacuum repair services.
Our vacuum store specialists can accommodate any brand of vacuum cleaning device you bring to us. We can provide vacuum repair for:
- Riccar

- Sebo

- Miele

- Simplicity

- & More
Apart from our vacuum repairs in PA, our vacuum cleaner store in NY also sells the top brands available today.
We have the best vacuum store experts in NY that can guide you in purchasing the vacuum you need.
Shop Parts & Accessories, Filters, Bags, & More in NY
Being one of the best vacuum repair service providers in NY, we also provide parts and accessories for our Miele vacuums, Riccar vacuums, Sebo vacuums, and Simplicity vacuums.
We guarantee the lowest prices on the internet so you can expect to get the best deals from us. Our price-match feature is also in effect, which means that if you can show us proof of an item priced lower elsewhere, our vacuum cleaner store will match it.
Call All About Vacuums Today for Your Vacuum Needs
At All About Vacuums, we know that shopping for a vacuum cleaner from a vacuum store in NJ can be overwhelming. This is especially true since there are so many brands and models to choose from that it can be hard to tell the difference.
Whether you're choosing from Miele vacuums, Riccar vacuums, Sebo vacuums, or Simplicity vacuums, we can give you the details on them all. If you're looking for expert advice or simply want to ask about our vacuum repair solutions in NY, get in touch with us today.
More Than Just Vacuum Cleaners
Shop steamers, central vacuums, bags, filters, belts, and other accessories.
Household and commercial steamers, dry carpet cleaning machines, and accessories.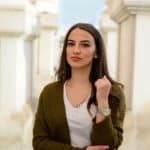 J. Burn
"Great Service! They repaired my Riccar vacuum and did a great job - I thought it was beyond repair. They even made some suggestions to help reduce wear and tear w/o being pushy. I've been back for some bags and a filter since. They're always friendly and very helpful."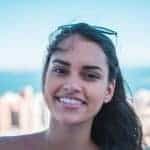 K. Branam
What a fabulous store! Customer service is excellent and quick great shipping!! Thank you, this was an amazing find for me.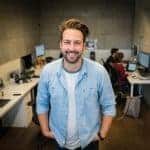 Z. Kolb
Thank you to All About Vacuums for fitting me perfectly with my new Simplicity vacuum cleaner. It works great in my 5 dog household. I couldn't be happier!
Why Shop At All About Vacuums?
Top-Notch Customer Service
Only Buy From the Best Vacuum Cleaner Store
Vacuuming is a must to maintain the cleanliness of your space, but this doesn't mean that any vacuum cleaner can do the job. Using the wrong vacuum cleaner will put your money down the drain and make it more challenging for you to enjoy a cleaner, more sanitary environment.
Don't take any chances; only buy vacuums online from the best vacuum cleaner store today. Check our website or contact us at (215) 230-7000, so you can start shopping for your new vacuum cleaner. We at All About Vacuums only offer the best vacuum cleaner brands in the market, and shopping with us will surely give the best bang for your buck!
Our vacuum cleaner store also offers vacuum repair in PA to ensure the longevity and effectiveness of your vacuums!
Our Customer Service Guarantee
We know shopping online for a vacuum cleaner can be confusing because there are so many makes and models, people often wonder what the difference is. Give us a call today, we'll break it down for you and make it easy.
Frequently Asked Questions
Yes! Our store is located in Doylestown, PA, right off of 611 and Edison Furlong Rd.
Store address: 1776 S. Easton Road, Doylestown, PA 18901
Store hours: Monday - Friday 10:00AM - 5:00PM | Saturday 9:00AM - 4:00PM
If you're in the area - come in and say "hi" to Bob and Bill!