All About Vacuums is exactly what the name says; we're all about vacuums! No matter what your needs, we can hook you up with the perfect vacuum that will provide you with an excellent solution. Moreover, we provide quality service and vacuum repairs for all customers around the Doylestown, Bensalem, PA, and Feasterville, PA, areas.
You won't believe the number of vacuums we carry in our vacuum store, which include various products along with popular brands.
What Brands of Vacuums Do We Carry?
- Riccar

- Sebo

- Miele

- Simplicity

- & More
Whether you're looking to maintain an efficient and clean system or are in need of quick repairs for your vacuum unit, All About Vacuums is your number one source for all things vacuum! With years of experience behind our service team, we can give your vacuum a proper cleaning or suggest a great unit to replace your old one.
We also provide quality services and repairs such as:
- Simplicity vacuum repair
Do You Need Vacuum Cleaner Repair Services in PA?
If your PA home is always in need of cleaning and you find that there's more dust and pet dander than you'd like, then chances are that your vacuum has stopped working to its full capacity. A fully functional vacuum cleaner is an essential tool inside your home because anything less will leave your home vulnerable to poor air quality and unpleasant mess. As a result, you need the best vacuum cleaner repair services available.
Whether your vacuum has HEPA filters or not, we can bring it back to the way it used to function on day one. No matter where you live, we provide services within the Doylestown, Bensalem, PA, and Feasterville, PA, areas, so you can be sure that we'll get to you whenever you need us. To remind you, just a few of the services that our expert technicians can provide include Simplicity vacuum repair, Sebo vacuum repair, Riccar vacuum repair, and Miele vacuum repair.
Leading Vacuum Store in Southeast Pennsylvania
What most people don't know is that you can improve the function of your vacuum through simple cleaning and the quick change of a belt and brush. All About Vacuums offers high-quality service and repairs for all kinds of vacuums — whether you own an older model or are having problems working an advanced model. You can trust to get the highest quality services at an affordable cost, which is why we're the go-to shop for all vacuum needs.
The wrong vacuum in your home can make for a miserable time when it comes to cleaning. Let us bring back the happiness that a clean and well-polished home once brought you and bring in a vacuum in desperate need of a fix. You can trust our repair experts to provide you with sound advice on whether it's economically wise to replace or fix your vacuum if it's not working as well as it once did.
We offer some of the best brands in vacuums, all of which are available at our vacuum store. We carry today's hottest brands, such as  Riccar, Sebo, Miele, Simplicity, and more.
Get Vacuum Service and Repairs Today!
For fast and reliable vacuum repairs and maintenance, visit any of our vacuum stores around the Doylestown, Bensalem, PA, and Feasterville, PA, areas. Our professional team offers all kinds of services and products at affordable prices. Whether you need expert advice, a new machine, or the simple maintenance of your current machine, we're the team you can trust. For other areas, you can also visit our vacuum store in NJ or you can get vacuum repair in NY. No matter what your needs are, call All About Vacuums on 888-565-6163 today!
More Than Just Vacuum Cleaners
Shop steamers, central vacuums, bags, filters, belts, and other accessories.
Household and commercial steamers, dry carpet cleaning machines, and accessories.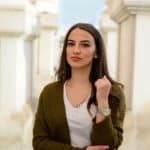 J. Burn
"Great Service! They repaired my Riccar vacuum and did a great job - I thought it was beyond repair. They even made some suggestions to help reduce wear and tear w/o being pushy. I've been back for some bags and a filter since. They're always friendly and very helpful."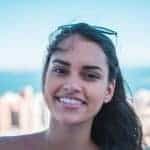 K. Branam
What a fabulous store! Customer service is excellent and quick great shipping!! Thank you, this was an amazing find for me.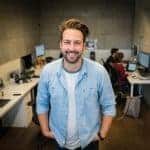 Z. Kolb
Thank you to All About Vacuums for fitting me perfectly with my new Simplicity vacuum cleaner. It works great in my 5 dog household. I couldn't be happier!
Why Shop At All About Vacuums?
Top-Notch Customer Service
Only Buy From the Best Vacuum Cleaner Store
Vacuuming is a must to maintain the cleanliness of your space, but this doesn't mean that any vacuum cleaner can do the job. Using the wrong vacuum cleaner will put your money down the drain and make it more challenging for you to enjoy a cleaner, more sanitary environment.
Don't take any chances; only buy vacuums online from the best vacuum cleaner store today. Check our website or contact us at (215) 230-7000, so you can start shopping for your new vacuum cleaner. We at All About Vacuums only offer the best vacuum cleaner brands in the market, and shopping with us will surely give the best bang for your buck!
Our vacuum cleaner store also offers vacuum repair in PA to ensure the longevity and effectiveness of your vacuums!
Our Customer Service Guarantee
We know shopping online for a vacuum cleaner can be confusing because there are so many makes and models, people often wonder what the difference is. Give us a call today, we'll break it down for you and make it easy.
Frequently Asked Questions
Yes! Our store is located in Doylestown, PA, right off of 611 and Edison Furlong Rd.
Store address: 1776 S. Easton Road, Doylestown, PA 18901
Store hours: Monday - Friday 10:00AM - 5:00PM | Saturday 9:00AM - 4:00PM
If you're in the area - come in and say "hi" to Bob and Bill!